Register for the Next Session of Dining with Diabetes by January 14, 2023!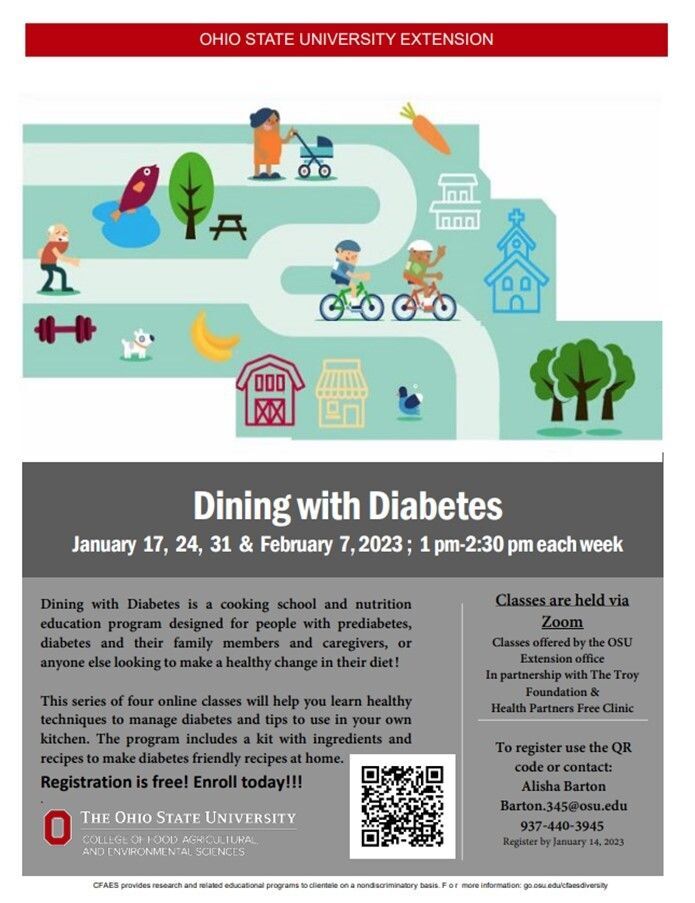 Health Partners Free Clinic treats many diabetic patients in Miami County and our contiguous counties. We realize diabetes is a complex disease with many different factors that can affect a person's blood sugar. Diet and portion size maybe the first things to come to mind, but it does not end there. Diabetes can affect many parts of your body and your overall quality of life. Not only can it adversely affect your weight, but also your eyes, kidneys, cholesterol, feet and blood pressure.
Here are some questions to ask yourself:
Are you active?
Do you drink lots of water?
What do you do to try to manage stress?
Have you reached out to family and friends to support you?
Do you regularly check your feet for wounds?
Do you take your medications as prescribed?
Do you keep your appointments with your medical provider?
If you are uninsured, we want to create a plan of care for your diabetes and for YOU!
Below are some links that offer more information:
National Institute of Diabetes and Digestive and Kidney Diseases