What to Expect
Health Partners Free Clinic operates in The Duke Health Center, in Miami County, Ohio.
Am I Eligible for Care?
In order to receive healthcare services at Health Partners Free Clinic, you must meet certain criteria: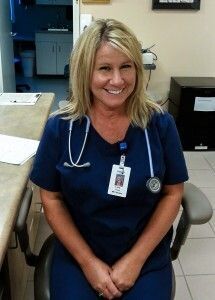 You must be without insurance, unable to afford insurance, or under-insured.
We request some form of identification (drivers license, state issued identification, etc.).
If you are receiving ongoing assistance with medications, you must have proof of income (tax returns, pay stubs, etc.).
You may call ahead for complete information on establishing care at Health Partners Free Clinic by calling 937-332-0894,  Our volunteer staff members are ready, friendly and willing to answer your questions, and help you get the care you need.
What Can I Expect When I Arrive at the Clinic
You can expect a welcoming, comfortable, clean, and professional medical environment. Your privacy, dignity and well being are very important to us.
If you are coming to a walk-in clinic, you might have a wait.  We suggest you bring something to read (or something to do) while you wait.  If this is your first visit to Health Partners Free Clinic, you will have some paperwork to complete (you may also complete the forms in advance),  Please remember, this is a volunteer organization.  Be patient with those serving you.  We are all doing our best!